Ken Pennington
Age: 54
Location: Rockford, Illinois
Email: SNAKEEMON@AOL.COM
Hall and Oates Faves:
Fave Song: MANEATER, SARA SMILE ,ADULT EDUCATION, ALL OF BIG BAM BOOM, DOWNTOWN LIFE, HEARTBREAK TIME, MAN ON A MISSION.
Fave Video: Out of Touch
Fave Concert: CORONADO THEATRE , ROCKFORD, ILL.
Fave Album: Big Bam Boom, Do It For Love, Oooh Yeah

Learn more about Ken!
Have you met Hall and Oates? No

What is your favorite item in your collection and why?
BIG BAM BOOM PROGRAM, METHOD OF MODERN LOVE WORDS AND NOTES POSTER.

What's a way you show your love for Hall and Oates?
GO TO ALL AREA CONCERTS, TAKE ALONG A DATE WHO IS A FAN (IF POSSIBLE!!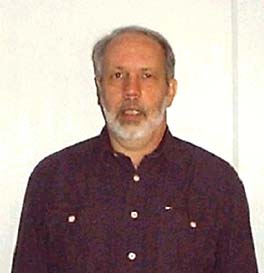 Ken would like to meet some fans in Illinois!