Dylan
Age: 32
Location: Athens, West Virginia
Email: evrybdy2005@gmail.com
Hall and Oates Faves:
Fave Song: Method of Modern Love
Fave Video: Some Things Are Better Left Unsaid
Fave Concert: Concord College, Athens WV, 1981
Fave Album: *tie* Private Eyes, Big Bam Boom
Fave Memory: I recall the time, probably in 1996 or so, that I was eating at an Applebee's-style local restaurant called Macado's, and 'Method of Modern Love" came on the speakers. I was having a magical time with wonderful friends, and that song struck a chord within me that evening, especially the outro after the key change. Even though I had heard the song a hundred times before, it was elevated to 'favorite' status that evening....

Learn more about Dylan!
Have you met Hall and Oates? No such luck.

What is your favorite item in your collection and why?
My collection consists only of CDs and memories, and I wouldn't want to part with any of them....

What's a way you show your love for Hall and Oates?
Forcing all my friends to listen to three or four complete albums at my annual Christmas Eve Party.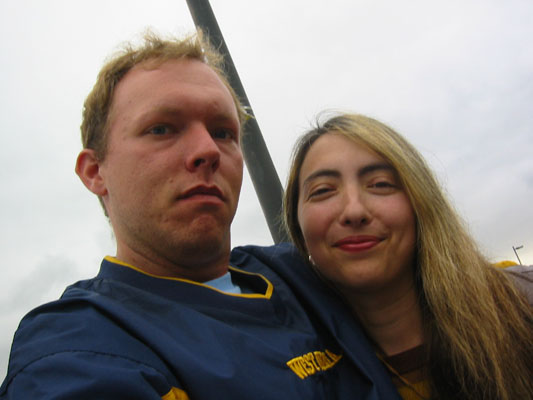 Dylan and I met up when he visited Seattle and we talked Hall and Oates!