In many artist' careers, they will at some point do a "cover" or two of songs that have inspired them or that they just love. However, it's very unusual to take what has inspired you and reinvent it as if you wrote it yourself. It takes a duo like Daryl Hall and John Oates to see past the nostalgic exterior and right to the soul - their kind of soul, that is. Here's a song-by-song review of the soul vibrations on this album and we want your reviews in as well!

Let Love Take Control - No mellow intro here! Waking us with folksy rhythms, the first new song has a great powerful chorus and does manage to stick in your head till you find yourself humming it everywhere.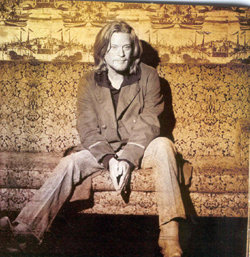 Standing in the Shadows of Love - This needs to be released as a single! Well crafted, a good choice for Daryl's sweeping vocals and this rendition is a perfect example of a timeless song. Well done.

I'll Be Around - The first single off the album reminds me why this song is sooo good. It's funny how I used to often imagine Daryl singing this song only to have it come true! My only small wish was a little more bass in the mix, but Daryl did an awesome job with this!

Used to be My Girl - Now this is more like it! Much like "Miss DJ" on "Do it for Love", this is the one meant for the dance floor. Another radio-ready single and the standout track of the album for Daryl!

Soul Violins - Another original piece, it sounds like it might have been around from a long time ago. It's got that "doo-wop" feel to it. The boys show their classic soul flavor on this up-tempo love ballad.

I Can Dream About You - Taking on the 80's hit that was originally meant for them, Hall & Oates add a current folk/soul sensibility to the song, as well as change most of the lyrics. Would they have done it this way in 1984? The possibilities are endless!

Don't Turn Your Back on Me - Bringing some old-school Hall & Oates silky rhythms to the production, this track has a great hook and can play well in both AC and pop charts with its diversity and playfulness.

Fading Away - A beautiful ballad with folk edges brings out the lyrics well in this track. Daryl goes for understated to let the music speak for itself.

Neither One of Us - A shimmering ballad to rival any that are out today, this one lingers as much as its melody.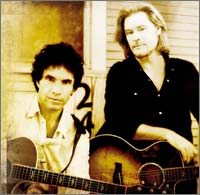 After the Dance - The minute I heard the intro, I recognized this and loved how it was arranged! It's very sweet-sounding, but already I would love to hear the mixes for this. Brings back the 70's!

Rock Steady - I think it's time to groove! This incorporates the element of funk into 70's soul. I can't wait to see this one done live! Definitely a standout track on the album, both musically and how it is sung.

Love TKO - Of course after seeing this live, it's hard to even compare it, but this is verrry nice. Slow Jamz wouldn't be the same without this morsel. Knock 'em out, Daryl!

What You See is What You Get - Could this be my fave track on the album? If so, John has got me feeling his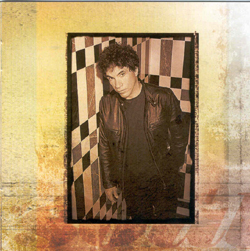 kind of soul! Channeling a little Lenny Kravitz in his vocal stylings, this is the track you will be grooving to the most.

Can't Get Enough of Your Love - Smooth and breezy, this breath of fresh air relates the joy in the lyrics and does a rendition right and good. I feel myself dancing around!

You are Everything - This one is very light and frothy and Daryl gives a very sweet rendition, but I think I was hoping he would belt this one more. Still, i'ts a satisfying ride!

I'm Still in Love with You - Very much old-school feeling, I can imagine hearing this on the radio back then. This is where the sweet vocals work more than the previous track. Bravo!

Ooh Child - I think this is John's shining moment! Wow! This is one of my personal fave songs, and I think the boys handled it fantastically. Wonderful way to end the album, just wonderful!

Me and Mrs. Jones (live) - only on the Barnes and Noble edition - I think this is when Daryl and John knew they had something with doing covers. ;) A huge fan favorite, Daryl owns this song live and boy, does it show!

four out of five stars

A fantastic joy ride of epic soul proportions. The new tracks remind us that Hall & Oates continue to pioneer the sound, as they rightfully hold on to the torch and pass down the funk, rock and soul.

Mariam