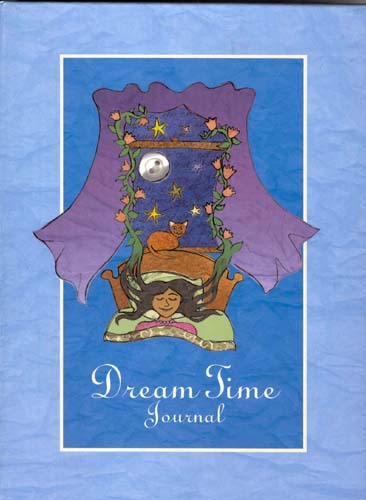 I got this at Ross stores - it reminds me of Daryl's song and is so cool!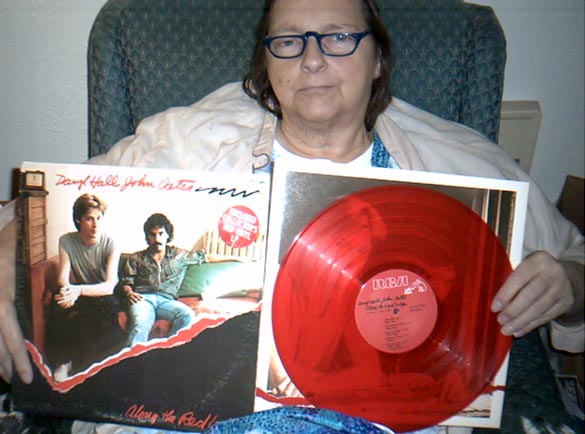 I recently found this at a record store for 4.00, can't believe I own it now!!!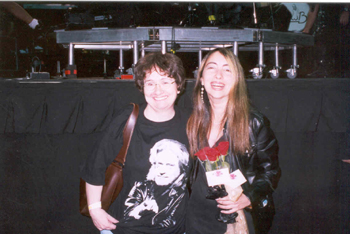 Teresa is modeling the coolest shirt on the Rock 'n Soul Revue tour - that Daryl looks really good!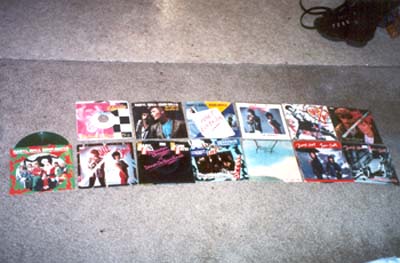 Not as big as some people's collections, but I do love my 45's, especially the green vinyl for "Jingle Bell Rock" and "Downtown Life" and "Missed Opportunity"!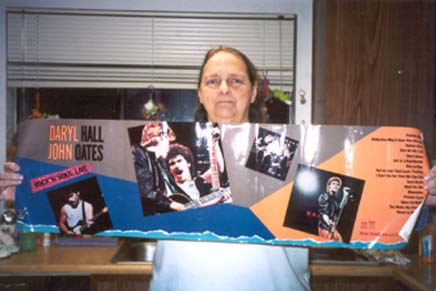 My mom models this great banner for the Rock 'n Soul live tour. A friend gave this to me and it's in pretty good condition for how old it is. Good things always last!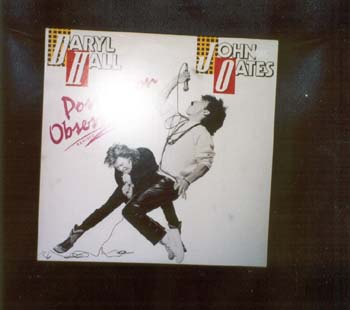 I love this pose on the 12" for Possession Obsession. Wouldn't this make a great poster?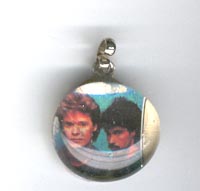 This was a cute charm my friend Michelle Basart sent me, great to have at concerts!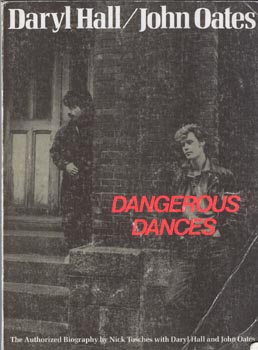 What collection would be complete without this book? I was lucky enough to get a copy from my friend Chris Clanton, who just happened to have an extra copy!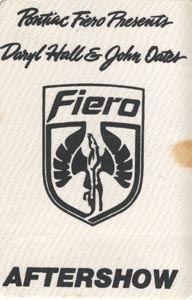 I got this on ebay and wished I could go
back in time to use it!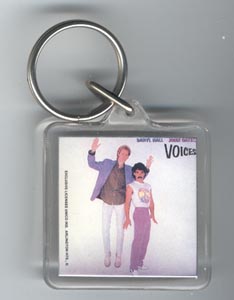 A cute collectible key chain, does anyone
else have something like this?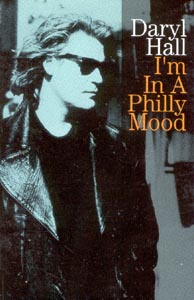 Another great cassette single!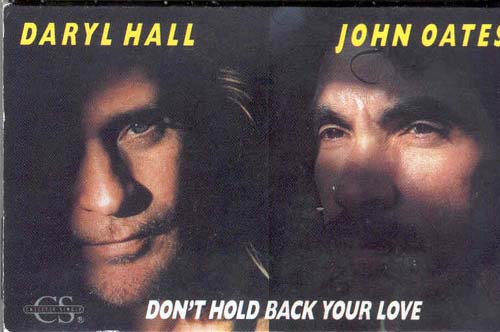 This is a great cassette single from the boys!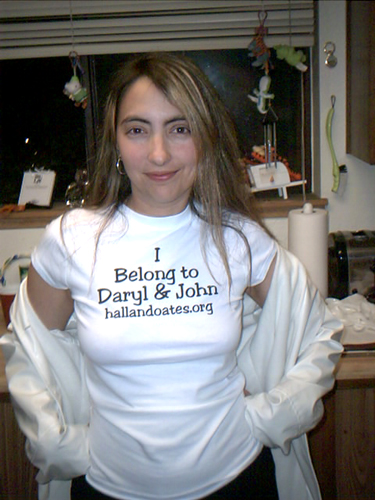 I had this shirt made to wear to the Portland show, not a bad shirt, eh? ;)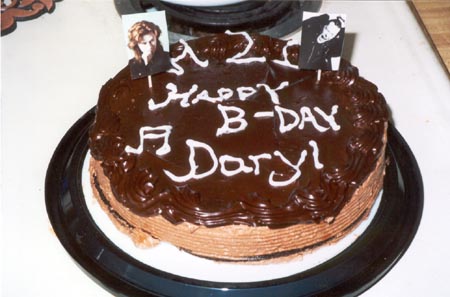 Wellll, it's not exactly a collectible but for Daryl's birthday in 2003, I made this special cake to enjoy!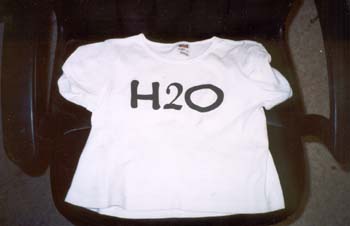 Here's the shirt I wore to Summer Nights on the Pier, and had it made myself! Woohoo!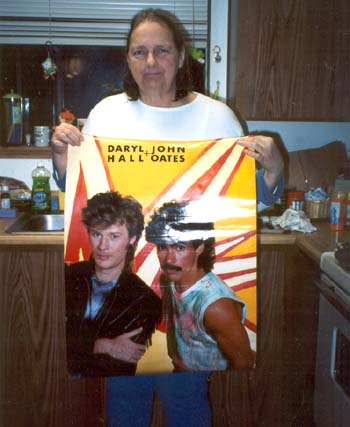 My mom the model poses with yet another gem
from my collection and my only h20 poster! It's
a great oldie and a very special one for me.
Does anyone else have any old posters they
would like to share?

One of the greater album sleeves that I have,
the Sacred Songs is definitely a keeper, I just need
to get the CD of this one!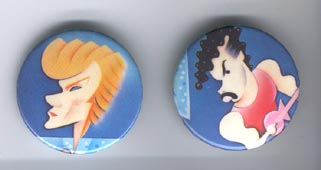 These pins are way awesome! Cute caricatures of our guys to show off on your coat or shirt!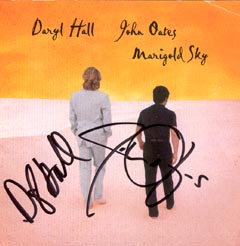 Another friend of mine sent me this autographed CD booklet of Marigold Sky. It is one of three autographs I own, but still none that I got in person. (not yet, anyway...;))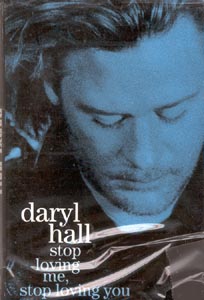 This is a great cassette single for Daryl's solo single, remember cassette singles?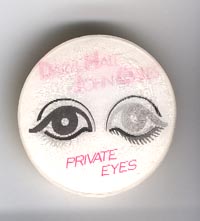 This is one of the cutest things I have,
and is fun to wear to shows!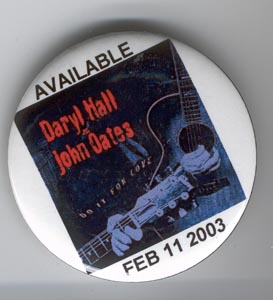 I got this at the concert in August, free with the tour program!